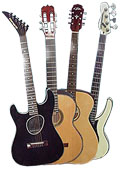 PK's Music is not only Australia's on line Left-Hand (Lefty) Specialist Music store, but is also an actual bricks and morter retail store located on the Left Hand side of Australia. We have been going since 1985, this year is our 30th. Birthday.
leftMha
We have in stock some of the latest, some of the oldest, and some in between in Left-Hand instruments, music and accessories, from the world's best manufacturers. (As well as a lot of right hand guitars, amps, etc.) We are also able to back order items out of stock for you, and it's all available here online.
We now mainly accept payment by

Contact us for more information.
W
e
have

now closed our retail store in Mirrabooka, WA, but are still here to help you. Please browse thru our website and also our ebay store ( PKs Music On Line ) ( Click on the link!)
If you can't find what you are after, you can email us at pksmusic@iinet.net.au or ring our new phone number: 0487 813 360
WE ARE NOW OFFERING A MOBILE GUITAR SERVICE OPTION.
If you don't have time to restring, service or repair your guitar, or can't get to your nearest music shop, we can

COME TO YOU!
Northern Suburbs Only Please
-
----------------------------------------------------------------------------
Official AFL Club Picks and Straps now available at our Ebay Shop.
Click on the Pick, or Strap.
(STRAPS ARE BEING DISCONTINUED SO BE QUICK!)
***************************************************
As the guitars listed are also on sale in our store, sometimes a guitar will be sold before it is removed from the website. We try to keep everything up to date, but sometimes we may miss something, so please excuse us if we do.

++++++++++++++++++++++++++++++++++++++++++++++++++++++++++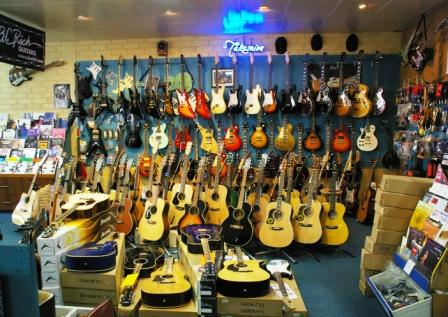 ****************************************************
We are proud to be exclusive W.A. agents for
Carvin products. These excellent USA made items are now available from us. We have a comprehensive range of guitars ( left and right hand ), amps and accessories now in stock, and can order anything you may want . Please go to:
http://www.carvinworld.com
for all the information you should need, and please feel free to ask us any questions. We also have colour catalogues available at no cost to you. If you would like one please contact us.

*******************************************************************


We have a number a High Quality Crafter Lefties in Stock!
************************************************
check out our ebay store for more bargains: